[one-half-first]
Centrally located in Vägla lies The lakehouse, built in 1946 as the old merchant's farm and last renovated in 2017.
You understand why the merchant farm was built exactly in this place. With direct access to the sea from the 3 sides and just a stone's throw from another lake on the fourth side, the majestic wooden house is located in the area's absolute best location!
The house is 195 m2 divided into two levels. It has 5 bedrooms, 3 bathrooms, 2 living rooms, kitchen + dining room and several large wooden terraces. All rooms are bright with large windows from which you can see the lake from most of them.
The heart of the house is the kitchen on the 1st floor from which there is the most amazing view of the lake.
[/one-half-first]
[one-half]Book your holiday in the Lakehouse by selecting the desired period and filling in reservation request
[/one-half]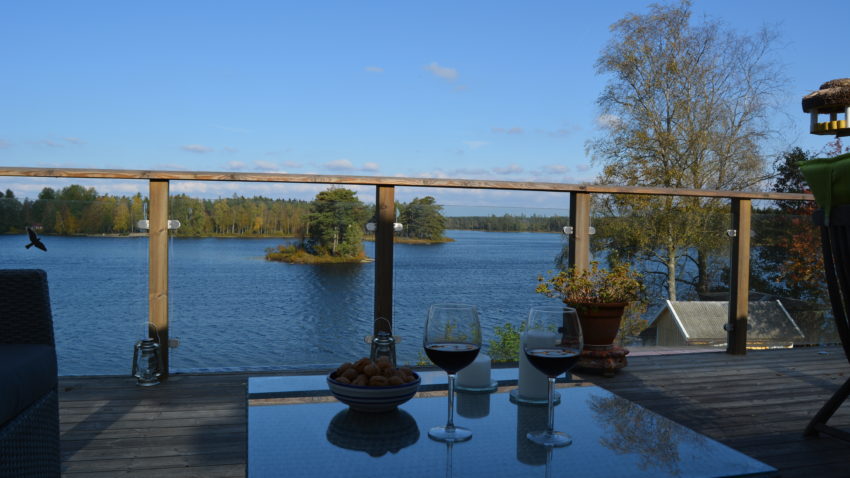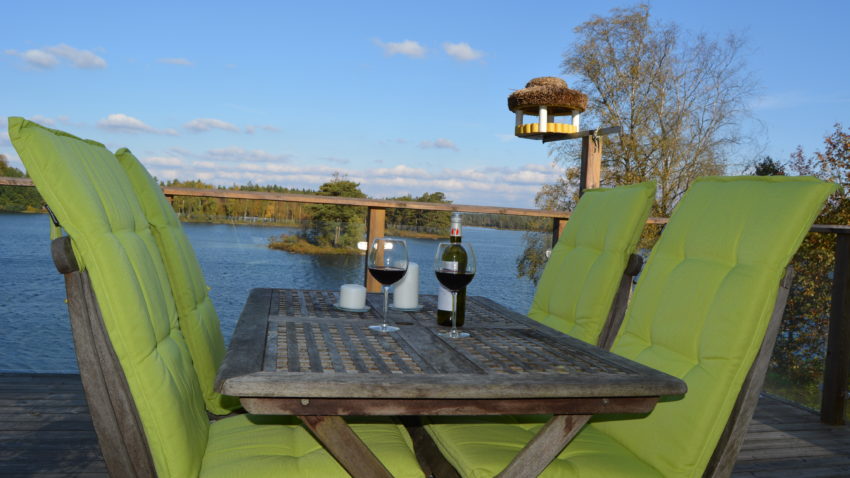 Centered on the 1st floor is a glass-fronted wood-burning stove (children's safety fence can be set up), ideal for cosy evenings or after a long walk. There is also a cozy living room as well as 2 large bedrooms (with double beds, one of which can be changed to two single beds). In one room there is also a baby bed.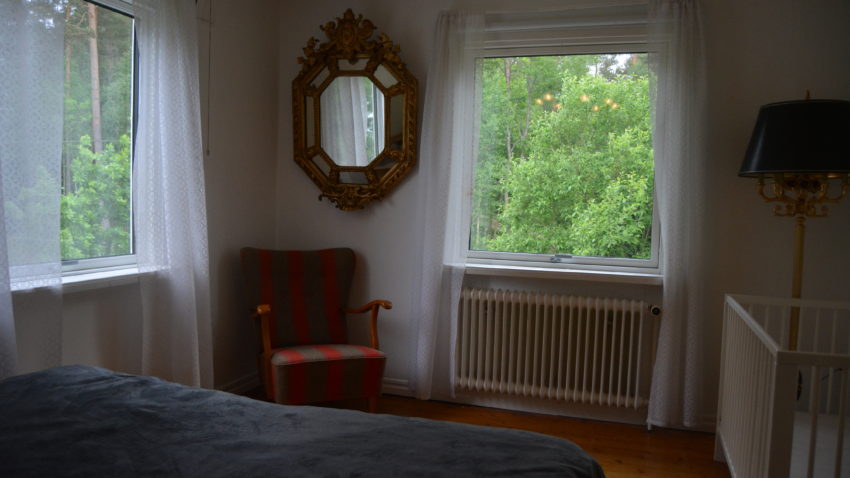 On the ground floor there is a spacious entrance hall, children's room with bunk bed, a large bedroom with double bed, wood burning stove and separate entrance and another bedroom with a private bathroom and toilet. There is also a bathroom as well as a large living room with wood burning stove and TV. From the living room there is only a few meters to the lake and there is access to the fenced inner courtyard with sand box. Ideal for smaller children.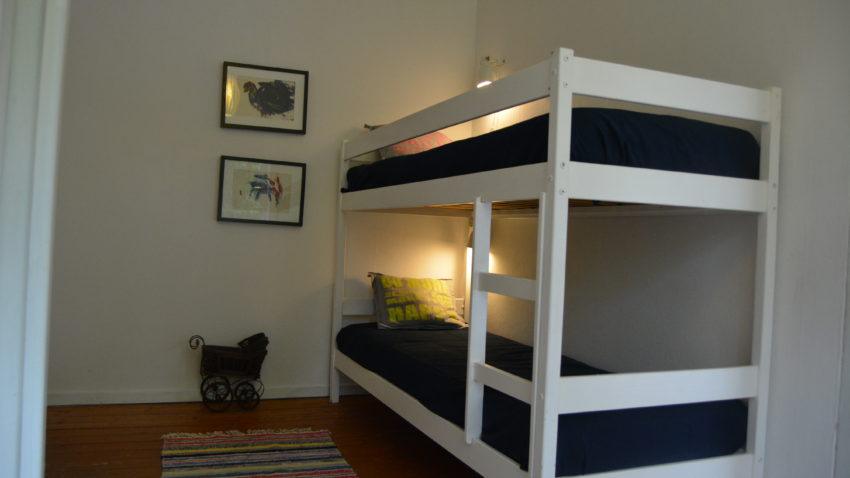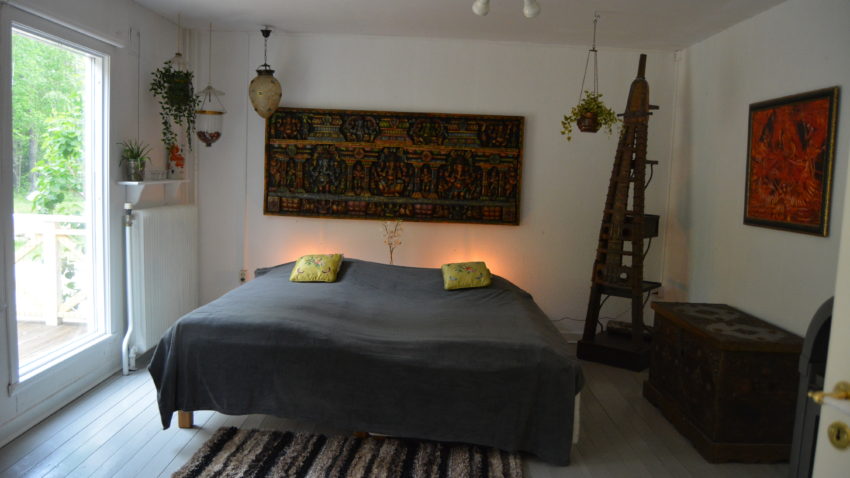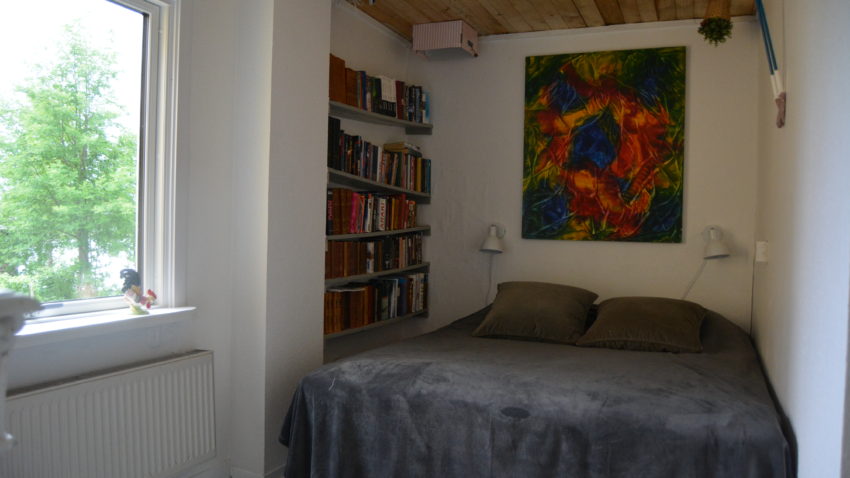 On the front of the house is a large porch with a coffee table set and on the other side of the house (towards the lake) is a covered barbecue terrace. There is also a private boat dock, so you can sail directly on a fishing trip, to the beach on the other side of the lake or just on adventure 🙂 For the children there is a sandbox and a swing and not least a large garden that invites for play and discovery. Part of the garden is fully fenced while the rest is fenced towards the small gravel road but open towards the lake.
The house is rented including fibernet/Internet, so the favorite series can be streamed or the whole family can watch a movie on a rainy day. There is also a small rowboat included and canoes and kayaks can be selected (see full list of options, coming up asap). In the house there is also an oven with induction, microwave, dishwasher, grill and more (see full list of furniture, coming up asap)